AC Remodeling is an experienced design-build company for discerning homeowners in suburban Maryland who yearn for a premium kitchen, a gorgeous bathroom, or a stunning basement. Our highly skilled designers, renovation specialists, and contractors share a passion for exceptional home remodeling and total devotion to quality.
We have been making remodeling dreams come true in Montgomery County, Maryland, since 2009. We take as much pride in our work as you take in your home. The result: Hundreds of homeowners fell back in love with their home after having their kitchen, bathroom, or basement redesigned and created by AC Remodeling.
We are eager to get to know you and hear about your remodeling vision. Many homeowners say they would like a "modern kitchen design" or "modern bathroom design" or "a more livable basement," but only you can articulate what those phrases mean for you or your family.
After carefully listening to your goals and descriptions of what you want in a remodeled basement, kitchen, or bathroom, we combine timeless design principles, modern trends, and the latest technology to show you a concept that delivers style, functionality, quality, and durability.
ALEX REYES
President & CEO
Alex takes the lead in helping you make your vision of a better-than-new basement, bathroom, or kitchen a reality. As an experienced, licensed contractor and unabashed perfectionist, he ensures that each project uses the best materials and technology.
"I pride myself on high-quality work, never cutting corners, and paying the utmost attention to details. The best part of my job is meeting new clients and sharing in the excitement about their home remodeling project." – Alex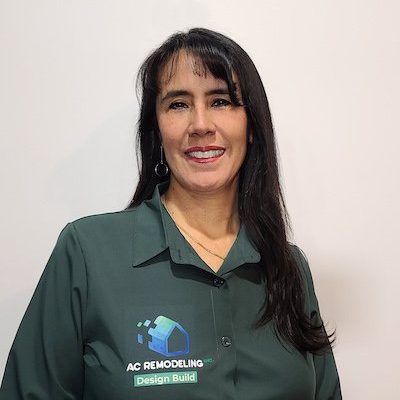 CAROLINA REYES
Managing Director
Carolina attends our meetings with you, listens to your project ideas, and works with the design team to combine your wish list with our expertise and knowledge. In addition, Carolina manages our administrative office.
"We are here for you! Our top priority is making your life easier. I especially love seeing clients' satisfaction when we complete their project." – Carolina
MELISSA ROJAS
Design Assistant
Melissa helps you through every step of the design phase, making it as enjoyable as possible for you. With her focus on both beauty and function, she attends to every detail of bringing your remodeling vision to life.
"I am my happiest when creating a space that brings you joy!" – Melissa
Courteous:

We treat your house as if it were ours, carefully managing dust and debris to protect your home.

Prompt:

We are always punctual, and do everything in our power to meet our agreed-upon schedule.

Responsible:

We abide by all applicable county and city codes and regulations, and have a supervisor at your job site every day to oversee all work.
Ready to start your dream home remodeling project?