So you have decided to take on a kitchen remodeling project. Maybe the countertops are ugly, or perhaps there is a leak in the sink that just won't go away. Whatever the reason, you are now preparing to gut your kitchen. This is a bigger job than you think, so it takes careful planning and some fortitude to get through. Don't worry, this article will help you with one of the first steps – packing up your kitchen for remodeling.
Preparing to pack up your kitchen
Before you get started, you'll need a few packing materials.
Storage containers
Cardboard boxes
Packing tape and masking tape
Plastic wrap
Bubble wrap
Plastic storage bags
A few moving blankets
How to pack up a kitchen for remodel in 10 steps
Packing up your kitchen is part of the remodeling process. Taking the time to do this right can take a ton of stress out of the kitchen remodeling project. That's why we've outlined 10 easy steps for you.
1 – Make a plan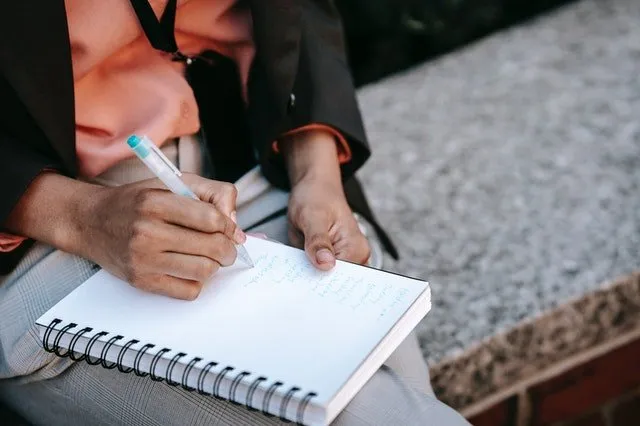 Planning to pack may sound silly but it will save you a ton of aggravation during the remodel. Before you start packing, make a list of the items you think you'll need during the remodel.
Small appliances, a couple of glasses or coffee mugs, sponges, mixing bowls, etc. are all items that may come in handy. Gather these items and pack eating utensils to keep them separate from everything else you're packing up and putting into storage.
Don't forget about your pets! Grab enough pet food for about 4-6 weeks.
2 – Clear the countertops
Make sure you have taken any appliances or other items off your countertops. You can either move these to another room, such as a bathroom, laundry room, etc. or, if storage space is limited, you may need to find a short-term storage facility.
3 – Empty the kitchen cabinets of all their contents.
Place similar items with similar items (i.e., all dishes together in a box). Make sure that any boxes or crates have been covered with a sheet so as not to scratch anything else inside them.
Carefully pack up your glassware. Take your time and make sure you pack glassware properly. Stack dishes flat, like on a sheet of cardboard, but do not wrap them around the edge. This will keep things from chipping. Wrap fragile items like drinking and wine glasses in bubble wrap and carefully place them in plastic reusable storage bins.
Pack your pots and pans in moving boxes. Tape the boxes up well because they will get heavy fast! Be sure to not overload so they're not too heavy to lift.
4 – Store utensils in food storage bags
Take the time to separate utensils and place them in food storage bags. This step will help you avoid scratching anything by accident during the remodel. Also, bagging your clean silverware and utensils will prevent you from having to wash them once you move back into your brand new kitchen.
5 – Remove everything from the pantry if you have one.
Empty your pantry closet completely. Take any fragile items or glassware to a safe storage location. You may want to keep snacks and easy-to-cook meals in the pile you created in step 1.
6 – Keep cleaning supplies handy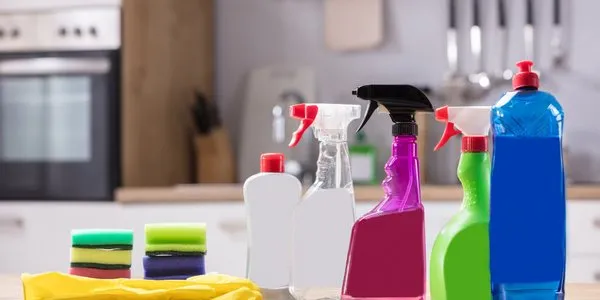 If you're like most of us, the cleaning supplies you need for your entire house are stored under the kitchen sink. When packing up your kitchen for a remodel, box up your household dishwashing and cleaning supplies separately and put them in a location you can access easily – you may find yourself washing a few dishes in the bathroom sink during construction.
7 – Wrap up appliances
Any appliances that will remain in place during the kitchen remodel should be covered in plastic wrap to protect them from dust and kitchen debris. This includes your oven, refrigerator, and dishwasher. Take your time and do this step right – construction debris and dust have a way of finding their way inside everything!
8 – Set up a temporary kitchen
Some professional kitchen remodeling contractors will set up a temporary kitchen for you but if yours doesn't, you can still do it on your own. Countertop appliances can come in handy while your kitchen is out of commission. Here are some ideas of appliances and items you may want to set up:
Microwave
Coffee maker or Tea Kettle
Toaster oven
Small food processor
Blender
Small drying rack
Find a convenient place in your home and set up a folding table with your appliances for easy access. This can make quick meals like breakfast a lot smoother. Prepare a supply of paper plates, plastic utensils, and disposable napkins or paper towels.
If you're a family with young kids, stocking up on grab-n-go snacks and breakfast food like pop tarts, granola bars, and fruit cups is a great idea.
9 – Remove wall decorations
Remove items from the walls and surfaces you don't want to be covered in dust during the kitchen remodel. This includes your wall art, knickknacks, children's artwork, maps, calendars, kitchen decorations (i.e., magnets), etc.
If there is any concern that they will get wet or dirty during the construction process — pack them up!
10 – Check in with your kitchen renovation contractor
Ask any questions you have about what will and won't be accessible during the remodel. They do this for a living and should have all the answers to your concerns. Briefly explain what you've accomplished and find out if they have any tips or preferences.
Wrapping Up
With a little preparation, you can take some of the stress off while your kitchen is being remodeled. Following these 10 steps will set you up for a peaceful kitchen renovation!
If you're in the Northwestern Washington DC or Maryland area, AC Remodeling is here for all your kitchen remodeling needs. Give us a call or request a phone consultation today!