As life changes so do our lifestyles. Several years ago, bathrooms were designed for a different generation. A generation that had different priorities and could make do with a less-than-ideal bathroom layout. Builders back then did not have your family's current preferences in mind. As time goes on you may find yourself needing a bathroom expansion to accommodate your growing family.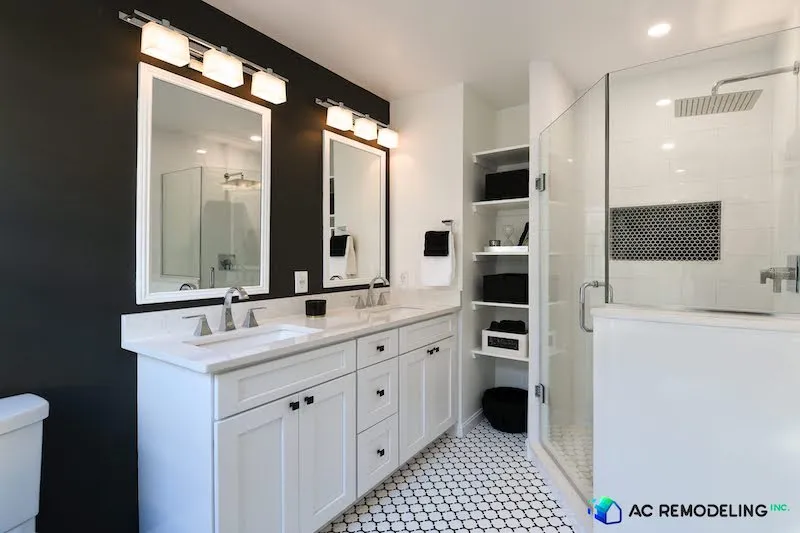 Maybe you find yourself being a referee as your youngsters race to get into the bathroom. Or, you're noticing that the needs of your older children now need additional space that they're in their later teen years. Or, perhaps you don't have kids, but you're realizing that you and your partner simply have new needs and tastes at this stage of your lives.
Changes such as these are totally normal. Luckily, there is a solution: a modern bathroom design. Specifically, a bathroom expansion.
Update your existing bathroom with an expansion project
Years ago, a bathroom's color was the main focus of homebuyers. As long as it had the basic essentials and was the right shade of their favorite color, they were satisfied.
But over time, people realized they wanted more: plenty of storage or closet space, a linen closet, a double vanity, nicer materials and finishes, sometimes even multiple showerheads or a freestanding tub.
Whatever your needs and preferences, upgrading your older bathroom can give you a space that has a nice, modern feel, while also providing the convenience and features you desire.
Bathroom remodeling has saved the sanity of a lot of couples. But your bathroom doesn't just need a facelift, you need a custom bathroom design that will accommodate your needs for many years to come.
A word of caution: You still have to be realistic. Two commodes, two bathtubs, and three sinks might not all fit in the existing space. Drawing up a sensible layout is best done by a Design-Build pro, who has years in the industry, and who knows what prospective homebuyers will value if you ever choose to sell your home.
Borrow space from an adjoining room for a powder room expansion
If your family's needs warrant it, another option is to borrow space from an adjoining room to expand your master bath. This would give your family the much-needed extra bathroom space they need, without taking up too much valuable real estate in your home.
Working with a professional bathroom designer and installer will help you make the best decision for your family and your home. For most, this is not a DIY project because it will involve moving at least one wall, relocating plumbing, and adding new cabinets.
A professional home remodeling contractor will take into account all of your current and future needs, as well as what you can afford, to create a design that is perfect for your lifestyle. So don't wait any longer – call today for an initial consultation!
Convert an unused room into a new bathroom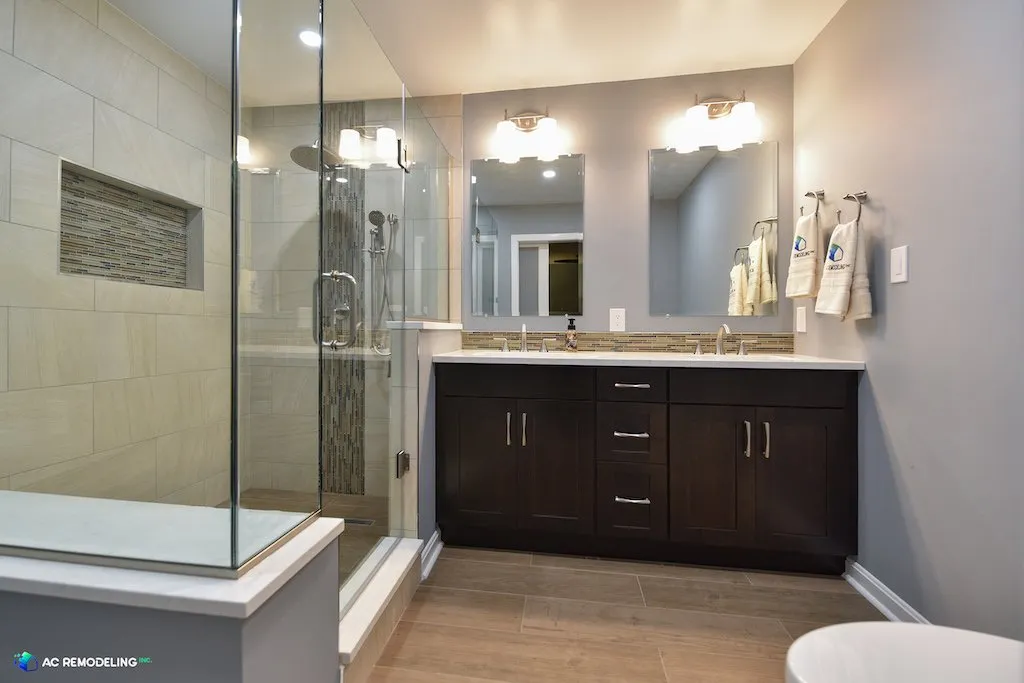 If you don't have the need or space for a full-blown bathroom expansion, converting an unused room into a full bathroom may be a better solution for you.
This can be a great option if you have a guest bedroom that doesn't get much use, or if your children have moved out and left behind extra rooms. If this is the case, all you need is to call in a remodeling contractor who specializes in bathroom renovations.
They will help you take measurements and design a layout that will make the most efficient use of the space. You can also choose from a variety of materials and finishes to give your new bathroom its own unique look and feel.
Add a full bath on the first floor or in the basement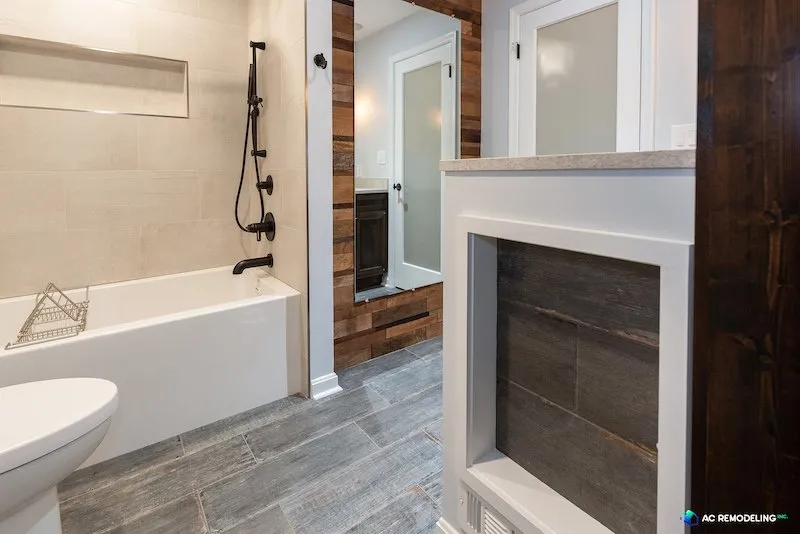 The addition of a full bath in your home will increase the resale of your home. It also can add a great deal of convenience and is perfect for basement conversions.
Depending on the layout and configuration of your home, and how much extra space you have, will determine the best placement for your new bath. Since it will likely be a major construction project with knocking down walls and installing new plumbing, make sure you work with an experienced bathroom remodeling contractor – especially if you have an older home.
Efficient Bathroom Design
Your bathroom needs to be able to withstand heavy-duty daily use by your little ones, while also being elegantly practical (and easily cleanable) when guests drop by.
It also needs to be energy efficient (think the lighting and hot water usage), well organized with great storage, and well ventilated. Including smart bathroom features can help reduce your utility bills and increase your comfort.
Remodeling a bathroom so that it will serve your family while also boosting the resale price of your house takes specialized knowledge, many years of experience, and a keen eye for design. Those qualities set the best bathroom remodeling contractors apart from all the rest.
We can't wait to hear about your bathroom renovation dreams!
AC Remodeling knows all about growing families because we're a family-run business. We view bathroom renovation through the eyes of parents and kids alike.
Whether you are looking to add a full bath on the first floor or in the basement, a new hall bathroom, or renovate your current master bathroom, AC Remodeling can help. We are a locally owned and operated small business with decades of experience in bathroom renovation projects. We understand the importance of a bathroom that is both practical and beautiful, can withstand heavy use by kids and guests, and is energy efficient.
We simplify the planning process, starting with a no-pressure phone consultation. We'll listen to your needs and ideas, and then give you honest feedback and suggestions grounded in our decades of experience.
Most importantly, we handle every aspect of the design and build bathroom expansion project. From permitting to plumbing, and tile selection to making sure everything is installed perfectly.
Contact us today to set up an initial consultation, and let us help you make your bathroom dreams a reality!