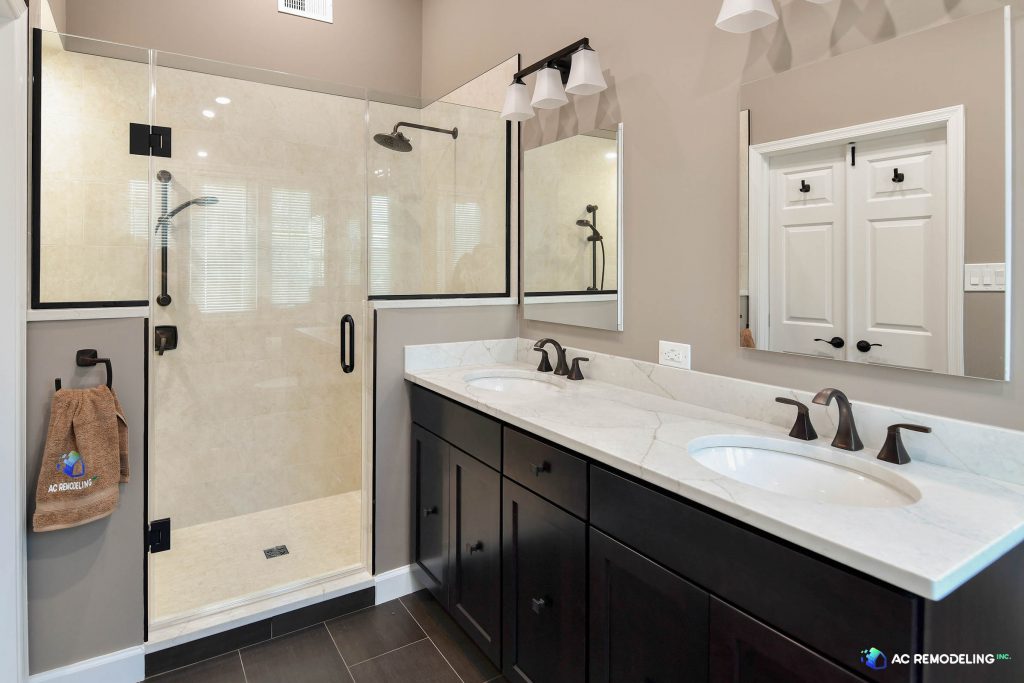 Today's modern bathroom designs have a minimalistic "less is more" look that can mask smart home technological innovations.
Sleek new bathrooms often include advanced smart home features that make your life convenient and luxurious. Ask A+ rated AC Remodeling about the latest in smart home automation services if you live in the NW Washington DC or Rockville, MD area.
Here are some ideas for integrating smart bathroom features in your bathroom remodeling project:
Sophisticated Showers
Imagine controlling the temperature, steam, water flow and shower duration with a simple voice command. Today's smart home showers can do all that, and much more. Besides the convenience, smart showers offer safety features like limiting the water temperature to avoid scalding.
Some brands offer an app so you can control your shower right from your phone. Bluetooth enabled shower heads come with wireless speakers that provide hours of news, music and podcasts in the shower.
Technologically Advanced Toilets
Light up the modern hall bathroom to guide your way, flush automatically and ditch the toilet paper with today's smart bathroom toilets. Technologically advanced toilets are gaining traction across the globe, with good reason. LED-lit toilets act as night lights and self-cleaning toilets are starting to come down in price. 
Innovative bidet toilets offer a hygienic method of cleaning without toilet paper. After using the built-in shower, some bidet seats provide dryers so there is no need for toilet paper. Look for models with adjustable seat warmers, space-saving dimensions and automatic lids.
The Newest Sink Technology
If you crave convenience and are concerned about the planet, digital faucets are the way to go. Conserve water while saving money with digital temperature control settings and reduced tap flow. Infrared technology interacts with you and shuts off when your hands are not underneath the faucet. Touchless features are hygienic and convenient, and programmable features like timed tooth brushing options run for a predetermined amount of time.
The Warm and the Cool of It
Besides toilet seat warmers, you can opt to include warming drawers in your new cabinetry to heat up your bath towels so they are ready when you step out of the shower. Another convenient option is a refrigerated cabinet to store drinks and keep your medicine cool.
Home Automation in the NW Washington DC and Rockville, MD Area
Find the latest home automation services at AC Remodeling, a family-owned A+ rated remodeling company headquartered in Gaithersburg, MD and serving the NW Washington DC and Rockville, MD Area.
Our experienced designers will help you with your home remodeling and home automation project, whether it's the bathroom, kitchen or basement.
---
At AC Remodeling, we make your dream project come to life stress free.
Possibilities are endless in creating the custom bathroom you've always wanted…
Contact us to set up your initial consultation.
240-632-1660