BASEMENT REMODELING DESIGN
In Gaithersburg, MD basement remodeling and improvement projects are extremely popular. Probably because 35% of all single-family homes there have a below-ground basement - the highest percentage in the state of Maryland!
Remodeling your basement can be a big undertaking, but in some homes, it's possible to nearly double the usable square footage. You can create this space from the ground up and see some amazing benefits.
Basements generally have a lot of space. Depending on the size of your home, adding an extra basement room could impact its resale value as well as give you more living space.
An unfinished basement is a blank slate: Depending on the size of your basement, you can include an entertainment room, another bedroom, or even just a recreation room or sitting room. If you've ever wanted more space in your home, finishing your basement is an excellent move.
To see how AC Remodeling works, read our basement remodeling process.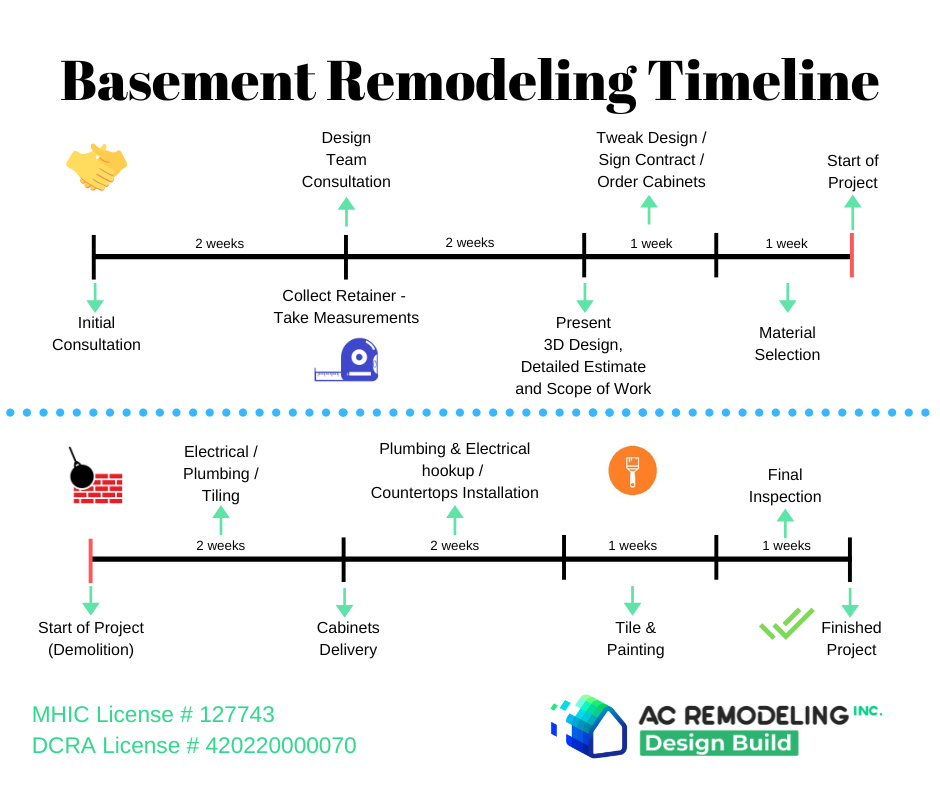 INCREASE YOUR HOME'S RESALE VALUE
A finished basement often increases the resale value of your home. On average, finishing will provide an immediate 75% return on investment. In addition, it will increase the total square footage of your home and make it much more appealing to potential buyers. Most buyers do not want to have to take on home improvement projects after purchasing a new home so having a finished basement will set your house apart if you decide to list it for sale
GREATER EFFICIENCY AND COMFORT
Adding insulated flooring to your basement is a great way to save money on your heating and cooling bills. Also, converting your basement into a livable space in your basement can actually end up saving you money. In warm Maryland weather, you'll save even more on air-conditioning costs.
Let's get started on transforming your basement into a beautiful, functional space!
RECENT BASEMENT REMODELING PROJECTS
Our Basement Remodeling Service Area
Chevy Chase, MD
Palisades, MD
Foxhall Village, DC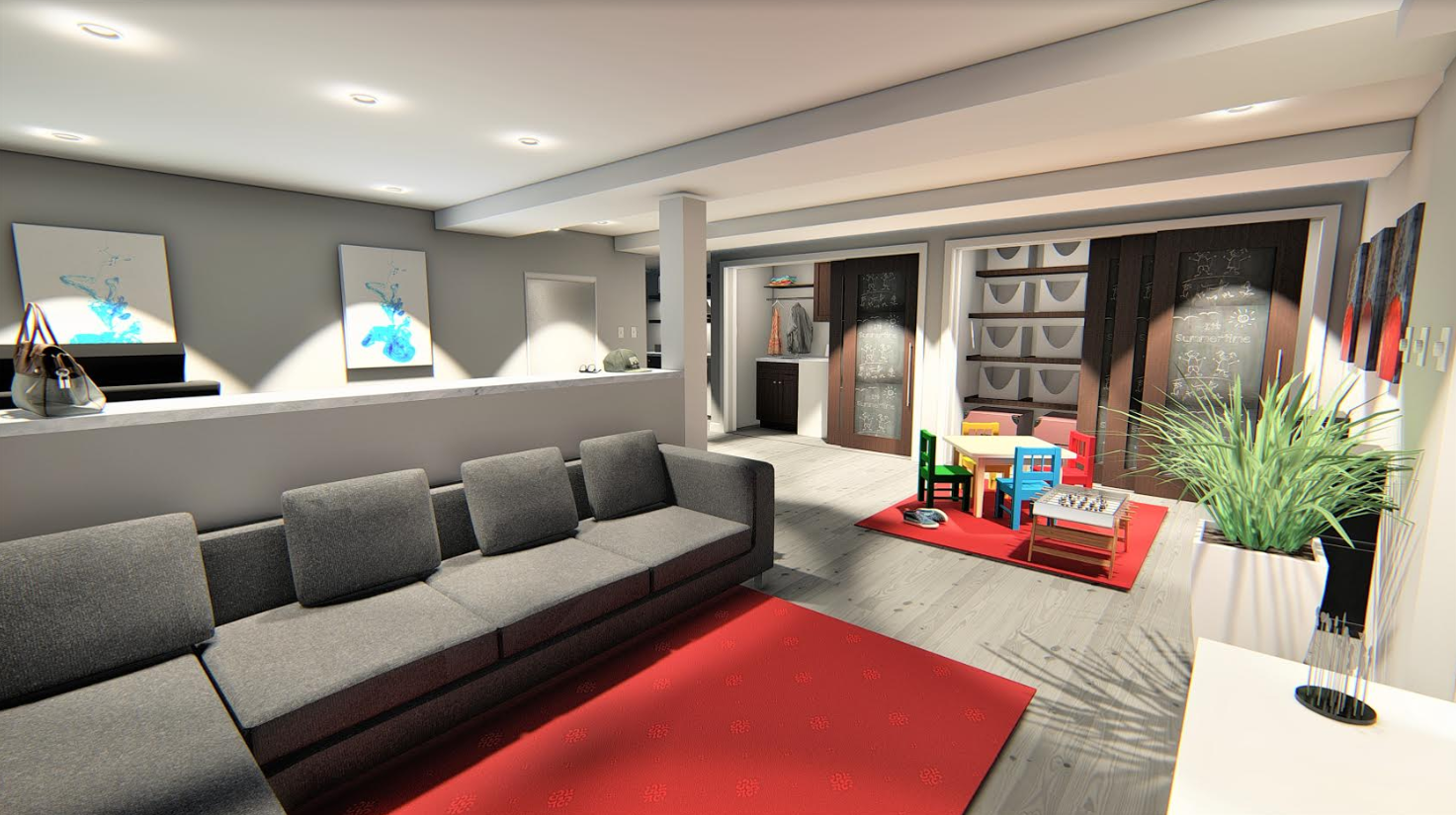 Ready to build your dream Basement?